Jag finner inga svar, det finns inga svar, 19Ultimo accesso: 5 ore fa
5

6

9

0

7

ascolti dal 22 Apr 2011
538 brani preferiti | 2 messaggi nei forum | 0 playlist |

178 messaggi in bacheca
Aggiorna |


Feed
| | | | | |
| --- | --- | --- | --- | --- |
| 1 | | | | |
| 2 | | | | |
| 3 | | | | |
| 4 | | | | |
| 5 | | | | |
| 6 | | | | |
| 7 | | | | |
| 8 | | | | |
| 9 | | | | |
| 10 | | | | |
| 11 | | | | |
| 12 | | | | |
| 13 | | | | |
| 14 | | | | |
| 15 | | | | |
| 16 | | | | |
| 17 | | | | |
| 18 | | | | |
| 19 | | | | |
| 20 | | | | |
| 21 | | | | |
| 22 | | | | |
| 23 | | | | |
| 24 | | | | |
| 25 | | | | |
| 26 | | | | |
| 27 | | | | |
| 28 | | | | |
| 29 | | | | |
| 30 | | | | |

Feed
| | | | | | |
| --- | --- | --- | --- | --- | --- |
| 1 | | | | | |
| 2 | | | | | |
| 3 | | | | | |
| 4 | | | | | |
| 5 | | | | | |
| 6 | | | | | |
| 7 | | | | | |
| 8 | | | | | |
| 9 | | | | | |
| 10 | | | | | |
| 11 | | | | | |
| 12 | | | | | |
| 13 | | | | | |
| 14 | | | | | |
| 15 | | | | | |
| 16 | | | | | |
| 16 | | | | | |
| 18 | | | | | |
| 19 | | | | | |
| 20 | | | | | |
| 21 | | | | | |
| 22 | | | | | |
| 23 | | | | | |
| 24 | | | | | |
| 25 | | | | | |
| 26 | | | | | |
| 27 | | | | | |
| 27 | | | | | |
| 29 | | | | | |
| 29 | | | | | |
Descrizione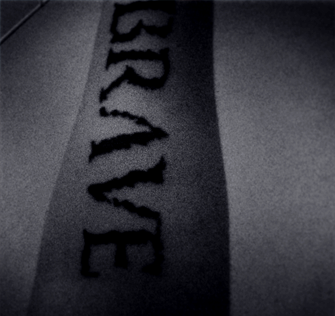 Now they die, purest blood pours. Forever die, but I must...
I must die
through the sky and the forest.
Tall are the shadows that dance before me as they shows the way to the dawn an autumn forest that never reach, condemned to sorrow. Where no angels ever dared to tread. Where death is all mine.
Satan laughs, Jhva
Elohim Meth
.
Svaghet
Brave, try the meaning of loss. I know your smile is deadly at this point. Wherever you are I am not. If you didn't know all the moments when I lose myself I would tell the world. I'm catching flies by now. Speaking to someone, breaking the windows, this house is dead. There are moments I find myself not breathing at all. Dead words speak, they speak to me at night. And sometimes I get frightened, gives no peace. And sometime I'll get frightened 'cause sometimes they are right. I can't seem to rid this burden I bear. It sickens and destroys everything I've built. And tears down the walls with anger and guilt. Hate is my only friend, pain is my father. Torment is delight to me, Death is my sanctuary, I seek it with pleasure. Futile are your deeds forevermore... Fragile are my dreams forevermore. My soul is soiled and tainted by the guilt and the shame. I am sorrow and sorrow is me, as autumn dies I close my eyes. An endless sleep would be the bliss of solitude. The whiskey bottle's almost empty as well as the pack of smokes. Been awake for several days now, haunted by the memories. My heart has become colder than this room, long time since I felt joy or happiness. All of the roses you planted have lost their touch and faded away. I keep staring at the chromed .45, lying on the living room table. Now fall into a vacant sphere, pierced by the darkness. They called it death... and surrounded me with sleep.
Not showing...
Not showing anything
I remain the same
Failing once again.