So no more runnin'. I aim to misbehave..., 49, Maschio, Stati UnitiUltimo accesso: Domenica sera
4

8

9

2

8

ascolti dal 30 Lug 2011
977 brani preferiti | 3.059 messaggi nei forum | 1 playlist |

387 messaggi in bacheca
Aggiorna |


Feed
| | | | | |
| --- | --- | --- | --- | --- |
| 1 | | | | |
| 2 | | | | |
| 3 | | | | |
| 4 | | | | |
| 5 | | | | |
| 6 | | | | |
| 7 | | | | |
| 8 | | | | |
| 9 | | | | |
| 10 | | | | |
| 11 | | | | |
| 11 | | | | |
| 13 | | | | |
| 14 | | | | |
| 15 | | | | |
| 16 | | | | |
| 17 | | | | |
| 18 | | | | |
| 19 | | | | |
| 20 | | | | |
| 21 | | | | |
| 22 | | | | |
| 23 | | | | |
| 23 | | | | |
| 25 | | | | |
| 26 | | | | |
| 27 | | | | |
| 28 | | | | |
| 29 | | | | |
| 29 | | | | |
| 31 | | | | |
| 31 | | | | |
| 33 | | | | |
| 34 | | | | |
| 35 | | | | |
| 36 | | | | |
| 37 | | | | |
| 38 | | | | |
| 38 | | | | |
| 40 | | | | |
| 41 | | | | |
| 42 | | | | |
| 42 | | | | |
| 42 | | | | |
| 45 | | | | |
| 45 | | | | |
| 47 | | | | |
| 48 | | | | |
| 49 | | | | |
| 49 | | | | |

Feed
| | | | | | |
| --- | --- | --- | --- | --- | --- |
| 1 | | | | | |
| 1 | | | | | |
| 3 | | | | | |
| 3 | | | | | |
| 5 | | | | | |
| 5 | | | | | |
| 5 | | | | | |
| 8 | | | | | |
| 8 | | | | | |
| 8 | | | | | |
| 8 | | | | | |
| 12 | | | | | |
| 13 | | | | | |
| 13 | | | | | |
| 13 | | | | | |
| 13 | | | | | |
| 13 | | | | | |
| 13 | | | | | |
| 19 | | | | | |
| 19 | | | | | |
| 19 | | | | | |
| 19 | | | | | |
| 19 | | | | | |
| 19 | | | | | |
| 25 | | | | | |
| 25 | | | | | |
| 25 | | | | | |
| 25 | | | | | |
| 29 | | | | | |
| 29 | | | | | |
| 29 | | | | | |
| 29 | | | | | |
| 29 | | | | | |
| 29 | | | | | |
| 29 | | | | | |
| 29 | | | | | |
| 29 | | | | | |
| 29 | | | | | |
| 29 | | | | | |
| 29 | | | | | |
| 29 | | | | | |
| 29 | | | | | |
| 29 | | | | | |
| 29 | | | | | |
| 29 | | | | | |
| 46 | | | | | |
| 46 | | | | | |
| 46 | | | | | |
| 46 | | | | | |
| 46 | | | | | |
Descrizione
Well, with no player there really isn't much reason for me to come around here. My subscription will lapse in June and
I'll probably fade away and find some other service that offers what this one used to.
To quote Douglas Adams (or more accurately, the dolphins) "So Long...And Thanks For All The Fish"
Kaylee, what the hell's goin' on in the engine room? Were there monkeys? Some terrifying space monkeys maybe got loose?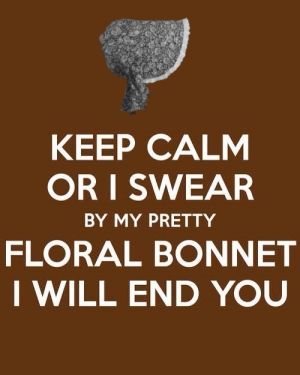 "May have been the losing side. Still not convinced it was the wrong one."
When you can't run, you crawl. And when you can't crawl. When you can't do that. You find someone to carry you...
Know what the first rule of flying is?
Love.
Can know all the math in the 'verse but take a boat in the air that you don't love? She'll shake you off just as sure as a turn in the worlds. Love keeps her in the air when she oughtta fall down...tell you she's hurtin' 'fore she keens...makes her a home
The World is a Mess and I Just Need to Rule It
Author...dream-weaver...visionary...plus actor...
(Okay, not really...quoting Garth Marenghi intro "Darkplace")
Trying to understand why Henri, the Youtube French cat , has such a negative outlook on life....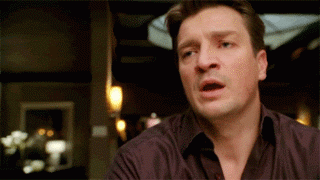 There's nothing I could say...That wouldn't get me in trouble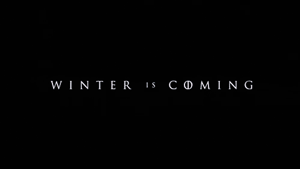 Rule #2: Always wear gloves at a crime scene
Rule #39: There is no such thing as coincidence.
Rule #4: The best way to keep a secret? Keep it to yourself.Second best? Tell one other person - if you must.There is no third best.
Rule #18: It's better to seek forgiveness than ask permission.
I'll be in my bunk...
Last.FM Milestones
1st track: (19 Aug 2011)
The Tenants - Get Started

100th track: (04 Dec 2011)
Pollyanna - In The Cornfields

501st track: (25 Dec 2011)
Three Days Grace - Just Like You

1000th track: (19 Jan 2012)
Loquat - Harder Hit

2501st track: (15 Apr 2012)
Very Truly Yours - Puddles

5000th track: (19 Jul 2012)
Bruce Springsteen - Growin' Up

7501st track: (20 Aug 2012)
The Sugargliders - Ahprahran

10000th track: (18 Sep 2012)
Interpol - Leif Erikson

12501st track: (01 Nov 2012)
The Primitives - Crash

15000th track: (11 Feb 2013)
Pocketbooks - Cross the Line

17501st track: (30 Apr 2013)
The Fratellis - Chelsea Dagger

20000th track: (24 Jun 2013)
Aberdeen - Handsome Drink

22501st track: (02 Aug 2013)
Eisley - Go Away

25000th track: (03 Sep 2013)
Sarah Cracknell - Home

27501st track: (01 Oct 2013)
Liz Phair - H.W.C.

30000th track: (10 Nov 2013)
Breaking Benjamin - Forever

32501st track: (26 Dec 2013)
Kings of Leon - The End

35000th track: (15 Feb 2014)
Alkaline Trio - Calling All Skeletons

Generated on 15 Feb 2014
Get yours here