Lauri, 26, Germania
and then they start to…Ultimo accesso: Giovedì mattina
7

1

2

8

1

ascolti dal 27 Lug 2009
525 brani preferiti | 2.073 messaggi nei forum | 1 playlist |

1.504 messaggi in bacheca
Aggiorna |


Feed
| | | | | |
| --- | --- | --- | --- | --- |
| 1 | | | | |
| 2 | | | | |
| 3 | | | | |
| 4 | | | | |
| 5 | | | | |
| 6 | | | | |
| 7 | | | | |
| 8 | | | | |
| 9 | | | | |
| 10 | | | | |
| 11 | | | | |
| 12 | | | | |
| 13 | | | | |
| 14 | | | | |
| 15 | | | | |
| 16 | | | | |
| 17 | | | | |
| 18 | | | | |
| 19 | | | | |
| 20 | | | | |
| 21 | | | | |
| 22 | | | | |
| 22 | | | | |
| 24 | | | | |
| 25 | | | | |
| 26 | | | | |
| 27 | | | | |
| 28 | | | | |
| 29 | | | | |
| 29 | | | | |
| 31 | | | | |
| 32 | | | | |
| 33 | | | | |
| 34 | | | | |
| 34 | | | | |
| 36 | | | | |
| 37 | | | | |
| 38 | | | | |
| 39 | | | | |
| 39 | | | | |
| 39 | | | | |
| 42 | | | | |
| 43 | | | | |
| 44 | | | | |
| 45 | | | | |
| 46 | | | | |
| 47 | | | | |
| 48 | | | | |
| 49 | | | | |
| 50 | | | | |

Feed
| | | | | | |
| --- | --- | --- | --- | --- | --- |
| 1 | | | | | |
| 2 | | | | | |
| 3 | | | | | |
| 4 | | | | | |
| 5 | | | | | |
| 6 | | | | | |
| 6 | | | | | |
| 8 | | | | | |
| 8 | | | | | |
| 10 | | | | | |
| 10 | | | | | |
| 10 | | | | | |
| 13 | | | | | |
| 14 | | | | | |
| 15 | | | | | |
| 16 | | | | | |
| 17 | | | | | |
| 17 | | | | | |
| 19 | | | | | |
| 20 | | | | | |
Descrizione
Wir haben Euch was mitgebracht; Bass, Bass, Bass.
Für's Nazi- und Rassistenpack gibt's

Hass, Hass, Hass!


Kein Bock auf Nazis, auf Pegida, auf die AFD oder die GroKo!
________________________
"Oh my love, high above us. The sun now embraces nature.
And from nature we should learn, that all can start again.
As the stars must fade away, to give a bright new day."
-
Riz Ortolani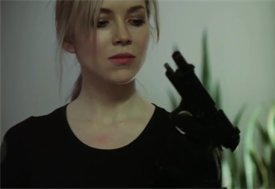 ♫ Immediate Music - Destiny Of The Chosen

Hey there, strangers! I'm just a normal guy who's living in Essen/Ruhr, right in the heart of Germany's former industrial- and mining centre, the Ruhr Area. I don't really know how to describe my taste of music, but I'm going to try it. Most of the time you'll see me listening to Electronic Dance Music, especially Uplifting- or Tech Trance, Progressive House and Ambient Music. I like the combination between instrumental stuff, featuring a nice melody, and mystical voices and this planet's nature and humanity's arts. During the last years I discovered my love for Classical Music, composed by artists like Pachelbel or Beethoven and Soundtracks, featured in movies and videogames. This kind of music is able to tell stories and create worlds without using any words. I'm thankful for any recommendation. =)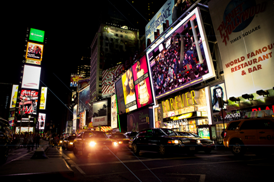 ♫ Photographer - Night Lights (Original Mix)

© Angelo Domini
I'm not into collecting friends and I'm not into people doing so. I'm a real human, guess you are as well, at least I hope so, so please write at least something like "Hello!", if you want to become "friends" with me. I don't care about your taste of music; I'll add anyone who's able to be nice. ;-)
"But You Left Me In The Rain ..."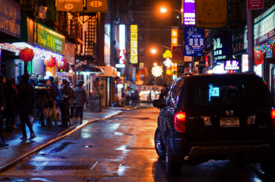 ♫ John Murphy - Sunshine (Adagio In D Minor)

© Linh Nguyen
________________________