Jan, 22, Maschio, GermaniaUltimo accesso: Gennaio 2014
3

1

1

5

ascolti dal 31 Gen 2011
80 brani preferiti | 1 messaggio nei forum | 0 playlist |

19 messaggi in bacheca
Aggiorna |


Feed

Feed
| | | | | | |
| --- | --- | --- | --- | --- | --- |
| 1 | | | | | |
| 2 | | | | | |
| 2 | | | | | |
| 4 | | | | | |
| 5 | | | | | |
| 6 | | | | | |
| 6 | | | | | |
| 8 | | | | | |
| 8 | | | | | |
| 10 | | | | | |
| 10 | | | | | |
| 10 | | | | | |
| 13 | | | | | |
| 13 | | | | | |
| 13 | | | | | |
Descrizione
Student of Biochemistry, Berlin, Germany



"[...] The smallest bit is as big as nature
Our limited capacities
Give us trouble to comprehend
We are linked in every way
And we're strong as our weakest fragment
Every word that we convey
Is an act with consequences [...]"
Last album bought ▼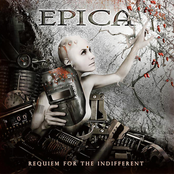 EPICA -
Requiem for the Indifferent
Coming up next ▼
?
"[...] HEART is the engine of your body...
but BRAIN is the engine of life [...]"
[...] "We all had the same parents
Many million years ago
Why can't we live in freedom?
Without hunger, with no war?

At the beginning we all had
One mother and one father
That's what we're descending from
I don't understand why so much hate
Between races and religions [...]"
"Share your knowledge. It's a way to achieve immortality."
Tenzin Gyatso, 14th Dalai Lama

feel free to contact me in German, English, French, Spanish, Norwegian or Swedish :)

Recently played tracks
Attività recenti