Arctic Circle Easter Broadcast
: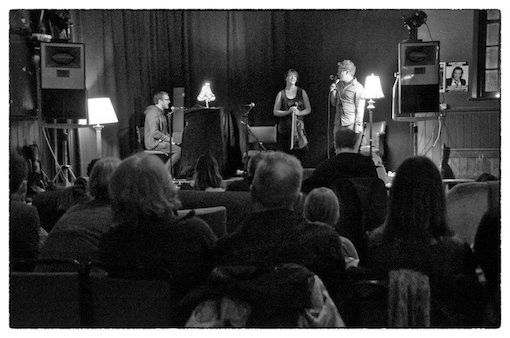 Photo by Diana Jarvis

On April 9th last year, Rach and I journeyed to the Union Chapel in London to take part in the Easter Broadcast for our friends at Arctic Circle Radio. 
We performed an acoustic version of Grow (from forthcoming new album, The Nothing) as well as an abridged cover of Mark Hollis of Talk Talk's The Colour of Spring from his 1998 self titled solo album.
Also performing were The Vatican Cellars, The Gentle Good, My Glass World and World of Fox  who perform a cover of one of my favourite songs, Easter Parade by The Blue Nile. 
This recording has now, just like Jesus, been resurrected from the dead and is available for listening/downloading at: http://www.jointhecircle.net/radio/?p=1864.